Paula's Running Tips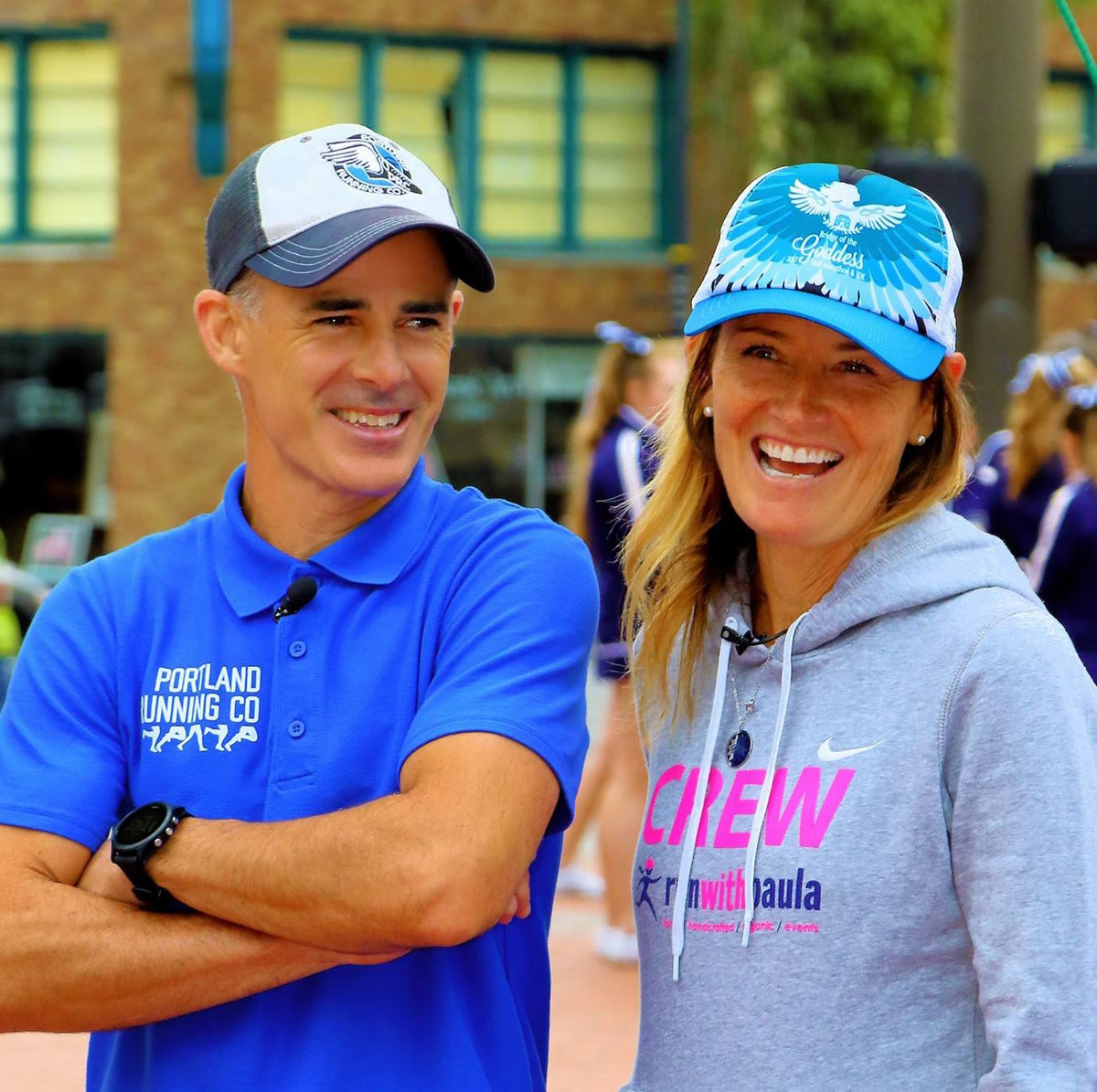 On Dec. 31, 2018, PRC and Run With Paula Events owner Paula Harkin celebrated her 10-year anniversary of running at least a mile, every day. You read that right. Paula started this streak on Dec. 31, 2008 and has run every day since, through injury, illness, travel, work, parenting, and everything life throws her way.
Here in simple list form are Paula's tips for achieving consistency with your running. Everything else will follow.
You can investigate the rationale behind these tips on your own; Paula can tell you that they work.
Create Accountability. Find a running group or buddy.
Be slow. Keep your pace comfortable. Becoming a good runner takes time and patience.
Eat Breakfast. Eat healthy.
Wear the right shoe for you. Rotate your shoes throughout the week and replace them often, every 300–500 miles.
Get some coaching. Ask for help! Use a watch and a running log to track your progress, then get feedback.
Race often to give your training purpose. Setting goals and running toward something is the icing on the running cake.
Run in the morning if you can. 
Drink water.
Make appointments. Block off time for you and schedule your runs. You are important, prioritize.
"There is no bad weather, just bad gear." You can always run as long as you have the right gear! Be prepared, and lay out your running clothes the night before.
Change it up. Don't run the same route every day. Get on trails or the track or grass or gravel. Each surface hits different muscles in your legs and feet.
Travel! Find a destination race and bring your family or book with a friend. See the world through running.
Stretch.
Be an ambassador for the sport! It is fun to share the joy of running and encourage others to join in.
Become a 30-day streaker to get in a groove!
Get good sleep.
|
Posted on February 20 2019